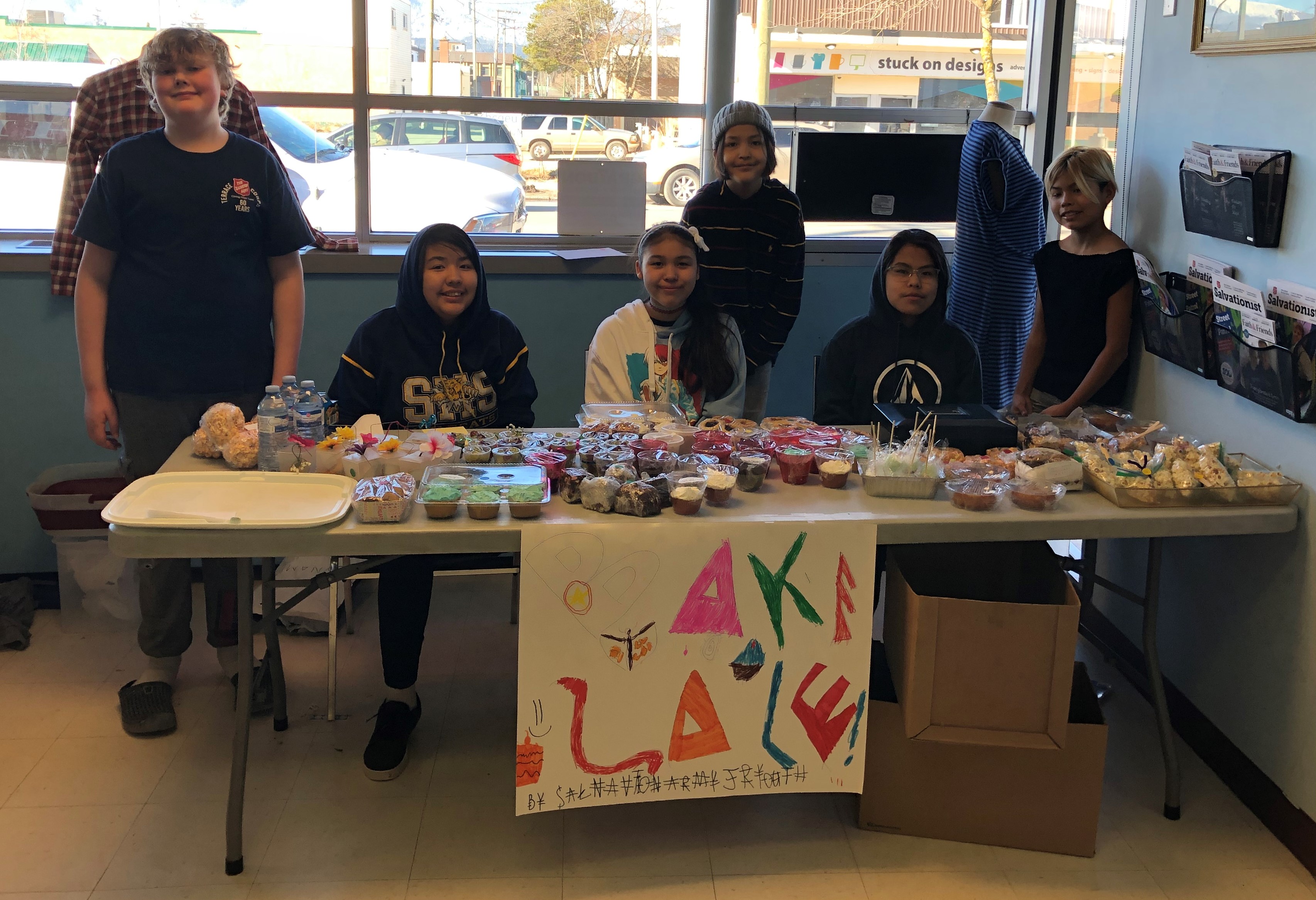 10 Mar

Youth Food Bank Fundraiser

This past Saturday, our Jr. Youth Group hosted a bake sale at the Terrace Salvation Army Thrift Store.

Started in Spet. 2019, our Jr Youth group is for kids ages 7-12. One of the youth approached our leadership with the idea of hosting a fundraiser to support both the youth group and the Salvation Army food bank. An activity was chosen and the cost planned out. The young man then presented his idea to the youth group and told the that any money raised above the $150 for the chosen event would go to the food bank. The youth excitedly signed up for the event.

With the help of parents and grandparents, delicious baked goods were spread across the table. Over 2.5 hours on Saturday morning, the youth laughed, handed out food and shared their desire to help community.

At the end of the event, the youth raised $547. After setting aside the cost of their planned youth event they Jr Youth Group will be purchasing $397 worth of food for the food bank. So if you see them out shopping for the food bank next week make sure you give them a hearty thumbs up for a job well done.